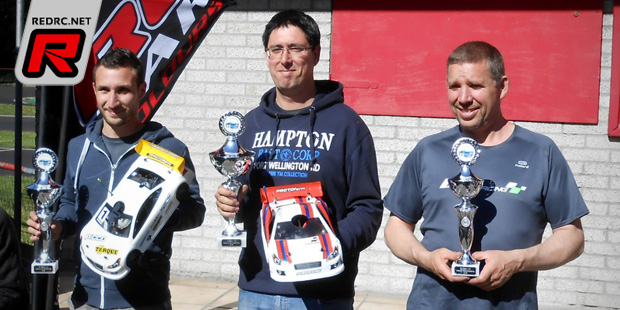 Following an exciting 1/8th scale final the 1/10th 200mm class was nothing short on excitement as Ludovic Petrucci was able to snatch the win 1 second in front of top qualifier Jonathan Sanza. Jonathan, winner of the opening round in April, was well in the lead during the race but engine problems had him falling back. A lap down Eric Daniels rounded out the podium in 3rd.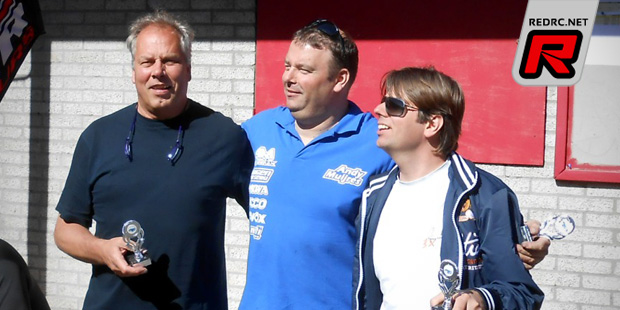 In the separately organised 1/8th Open race for non-Belgian guest drivers Andy Muijeres grabbed the win from runner-up Mat Hukkelhoven while Donny Blommers came in 3rd.
Thanks to Bert Aerts for sending the report.
Bron Redrc